Okay, there's lots of web activety on the Stardust movie front so I thought that I'd post a few links and show some pictures.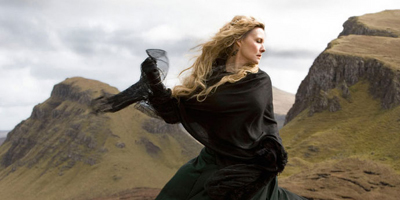 This is Michelle Pfeiffer as one of the Lilum. She's on location on the Isle of Skye, up on the west coast of Scotland. The very real wind is whipping past as she stands on a cliff's edge: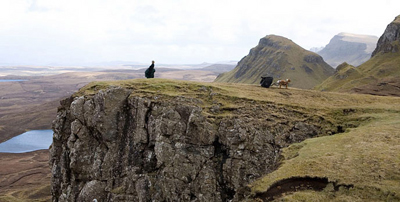 I am told that that wind was so strong she had to be staked into the ground for fear of it blowing her off.
Here are Clare Danes (Yvaine) and Charlie Cox (Tristran) walking in that same mountainous landscape on Skye.
And here's a link to lots more photo's from the movie:
http://iesb.net/index.php?option=com_content&task=view&id=2111&Itemid=9